At Strategic Solutions our consultants recruit for specific industry sectors and are committed to being market specialists.
PROVEN RECRUITMENT EXPERIENCE
Strategic Solutions is a leading agency for finding top notch employees. We've worked hard to create a powerful reputation for providing the best solutions for your staffing needs. Because of our strong reputation, we attract the most qualified candidates to fill the positions for our clients.
Our clients look to us to fill their "hard to locate" staffing needs. Our professional Search Consultants will find the perfect employee to fill any staff position you require from our nationwide database.
The Recruitment Consultants who work with us specialize in specific industries so that they can better understand your unique hiring needs for each specific employment position.
We work closely with you in order to learn the complexities of your requirements so that we can coordinate your requirements with the perfect applicant.
ACT NOW.
Call Us For a Free Strategy Session!
See why companies love working with us for their recruiting needs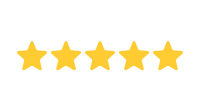 "Our partnership with Strategic Solutions over the last year has been a success. We have hired a senior level employee and 4 new associates that have been great contributors so far to our organization."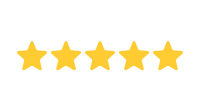 Strategic Solutions was able to provide us with qualified candidates. Susan and her team responded to our needs quickly and worked with us to find out exactly the type of candidate we were looking for."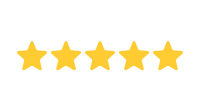 "My partnership with Strategic Solutions has been very beneficial. It has exposed us to a broader range of qualified and interested candidates. They take the stress out the recruitment process."
Are your RECRUTMENT STATEGIES getting the response you need?
Partner with Strategic Solutions and tap into our network of candidates.
We know that employer's and HR professionals are rushed off their feet, especially if there's a new recruitment drive. Our added values resources aim to save you time – and offer you invaluable advice from our recruitment experts.

We are extremely active in our market and know remarkable candidates when we observe long-term responsibility in job experience, a good history and justifiable salary expectations.

Our goal is to offer your organization hassle-free recruitment

access to a highly skilled, diverse, and continually renewed network of job-seekers.
CALL US TODAY FOR A FREE QUOTE
Who We Are:
Nobody Knows Recruiting Like Strategic Solutions
We know that it's hard for companies to keep up with the latest recruitment strategies. That's why we're here. We are passionate about helping companies like yours find and recruit the best talent available.
With years of expertise specializing in our unique approach to recruitment, our consultants can make a difference in your recruitment needs and find you talent in as little as a few days or weeks.


Strategic Solutions connects the right candidate with the right position, furthering careers while assisting companies in their search for top talent. Strategic Solutions stands above the rest through a commitment to excellence and a passion for delivering results. Strategic Solutions is Headquartered in Indianapolis, IN with Satellite offices in Chicago, IL. Strategic Solutions has been incorporated since 2004 and WBE Certified in 2007 and DBE Certified in 2019
CONTACT US TODAY AT

STRATEGIC SOLUTIONS

TO LEARN MORE ABOUT OUR
5 STAR SERVICE.
FIND and Hire the
Best Employees Today
Frequently Asked Questions
Does Strategic Solutions offer temporary staffing?
No we are a permanent placement agency only at this time.
What are the benefits of using a Perm Agency over a temp Agency?
Temp agency employees are typically un-employed and in between jobs. If they place someone with your organization that candidate has no guarantee before proving themselves; to be a permanent employee. Those candidates will be actively seeking full time employment, taking time off to interview and accepting full time guarantee employment when offered. Perm placement candidates are usually working and thinking for long term before making a career move. Usually these candidates are higher caliber as most good employees are currently working.
How do our rates compare to other staffing competitors?
Other competitors' rates average 25%-30% of someone's starting salary. Our rates are significantly lower and we while we also specialize in the your specific industry.
How soon can I view resumes?
3-7 business days after we have a signed service agreement.
Is there a fee to interview candidates?
No, only if you choose to hire someone and they accept the offer.
What type of guarantee does Strategic Solutions offer?
Replacement guarantee plus a prorated discount on the same placement. Contact us for a more detailed breakdown.
How do you find your people in general and when if you are not located in our area?
We have been specializing in the staffing industry for over 15 years working on a national level. We have a exhaustive nationwide database and a vast network we are in contact with.
You can contact us at our address below, or you could fill out the contact form and we will get back to you as soon as possible.
We work on a NATIONAL level for recruitment.
CORPORATE HEADQUARTERS:

55 Monument Circle Suite 731 Indianapolis, IN 46204

317-203-4034
Email: susan@strategicsolutionsusa.com